Pièces techniques pour le domaine médical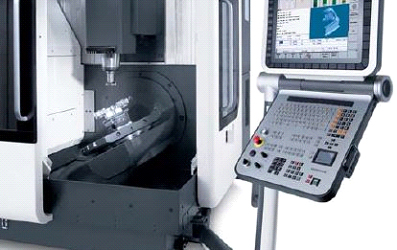 Technical components for the medical field
Our substantial investment in multi-axis machinery and the latest 3D and CAD/CAM drawing software gives us the technology to produce the highly sophisticated components exacted by modern medical applications.
Using the same collaborative approach as we do with our customers in other high-tech sectors, we work with you to design parts that deliver the best possible performance. Quality, traceability, excellent value for money and short lead times are our daily bywords.
Our medical components are made from top-grade plastics such as implantable PEEKs, Radel® polyphenylsulfone (PPSU), Ultem® polyetherimides (PEI), polypropylenes with enhanced temperature and sterilization resistance, and colored POM-C polyacetal resins.
The majority of these materials are certified USP Class VI.
Orthodontic technology
We can make your most complex devices from a 3D file or a scan:
Orthodontic technology
We can make your most complex devices from a 3D file or a scan: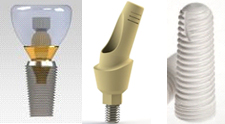 - Bars
- Bridges
- Crowns
- Various inserts
- Various screws
- Various abutments
And from a variety of materials: titanium, implantable PEEK, chrome cobalt etc.

---
Surgical implants,
Including:

- PEEK spacers suitable for > 30 day implantation
- Inserts, screws and technical components
Tools and handles made of: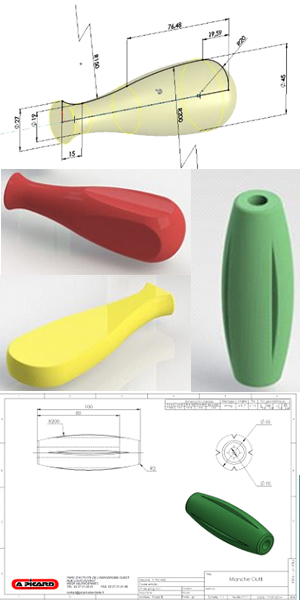 PEEK
Radel®
Ultem®
Teflon® USP Class VI
Colored and USP Class VI POM-C
Polypropylene with antimicrobial additives
Ask us about silicone USP Class VI coating or sheathing for your metal or plastic handles. We can supply them in a wide selection of colors and hardnesses.
We can also produce graining, ribbing and other special finishes.
Together with you, we work from the design stage through to the choice of materials, selecting hardness and color to develop a cost-effective prototype mold that will produce the ideal part for your needs. From design to manufacture takes an average of 3 to 4 weeks.
---
Sterilization boxes, trays, sterilizable storage devices
Purpose-designed, machined or thermoformed to measure, made from various USP-grade plastic materials or with the addition of silver ions, etc.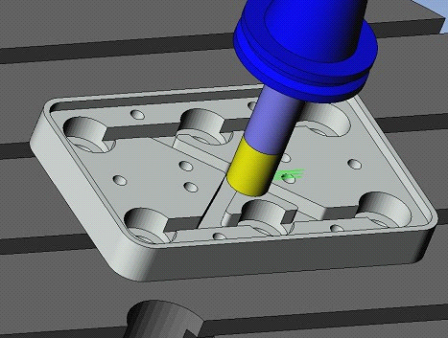 PEEK®
Radel®
Ultem®,
Teflon® USP Class VI
Color POM-C and USP Class VI
Polypropylene with antimicrobial additives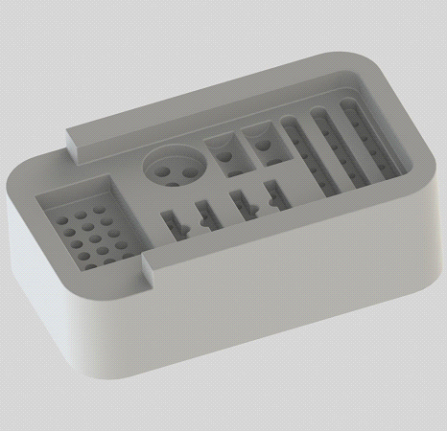 Also available in this product line are certified USP class VI silicone moldings, of varying hardnesses and colors.
- We can produce custom parts quickly, according to your color and hardness specifications. For more, see Elastomer Parts

Our control systems, 3D touch probes and numerical vision monitoring enable us to control and track the parts being manufactured, from raw material to finished product.
We also package, label, inspect and single-item mark. See our Quality page …